We have the advantage of supporting our partners while being able to adapt our products to their needs

Technical Control of buildings

Industry - Inspections & Non-destructive testing

Trainings & Certifications
Need expertise or training ?
Technical Control of Constructions 
The technical inspection profession is governed by the French standard NF P 03-100 defining the general criteria for the contribution of technical inspection to the prevention of technical hazards in the field of construction.
The actitivity of technical control of constructions is carried out at the request and on behalf of the Owners by natural or legal persons called Technical Controllers.
Its purpose is to contribute to the prevention of technical hazards likely to be encountered in the realization of the works and equipment elements of a construction operation.
Basic mission
There are two :
Mission L, which deals with the solidity of structures and indissociable elements of equipement ;
Mission S, related to safety of people against of fire in buildings.
Additional missions
Mission F relating to the operation of installations system.
Mission P1 relating to the solidity of equipement elements that are not inseparably linked.
Mission Ph relating to acoustic insulation.
Mission Th relating to thermal insulation and energy savings.
Mission Hand relating to the accessibility of buildings for disabled people.
Mission Brd relating to the transport of stretchers in buildings.
Mission LE relating to the solidity of existings ones.
Mission Av relating to the stability of the surrounding structures.
Technical assistance and expertise missions
Project Management Assistance – PMA
Quality Assurance / Quality Control mission – QA/QC
Consulting Engineers & Assistance for road projects (Control & Supervision)
Diagnosis and technical expertise of the solidity of existing structures
Insurance claims expertise
Real estate appraisals
Industry – INSPECTIONS & NON-DESTRUCTIVE TESTING  
Non-Destructive Testing of metallic structures
Visual Control – VT
Non-destructive testing by Magnetic Testing – MT
Non-destructive testing by Penetrant Testing – PT
Non-destructive testing by Ultrasonic Testing – UT
Radiographic Testing of welds – RT
Non-destructive testing by Eddy Current – ET
Inspections
Verification and expertise of lifting and handling equipement and machinery (including lifting accessories and packaging)
QA-QC Management Operations Monitoring
Establishment of Welding Operating Procedures
Verification of overhead cranes and weighbridges
Technical inspection and cathodic protection of pipelines and sea-lines
Technical inspection of industrial refrigeration equipment and installations
Safety and conformity check of dangerous machines
Verification of conformity of boilers and all stream engines
Technical inspection of industrial appliances, equipment and installations
Verification of conformity of electrical installations
Fire prevention and firefighting
Certification of on-shore and off-shore facilities
Technical inspection of submerged structures
Welding technical assistance (control and monitoring)
Assistance to Qualification of welders
Control and inspection of drilling and production equipment operating under pressure
Hazard studies : HAZID – HAZOP
Lighning Risk Analysis (LRA)
Trainings and Certifications
Training : Health & Safety - Electrical Habilitation - Lifting
Occupational Health and Safety
HSE Induction
Fisrt Aid procedures
First Aid Worker – initial training
First Aid Worker – recycling training
Gestures and Postures
Preventive driving of light vehicles (LDV)
Preventive driving of heavy vehicles (PL)
Personal Protective Equipment (PPE)
Specifics Risks
Scaffolding auditor training
Scaffolding erector training
Training on the risks of working at height
Firefighting : initial training
Chemical risk
Training of evacuation teams in case of fire
Training on H2S-related risks
Confined space intervention training
ATEX training (Explosive Atmosphere) – Level 1
ATEX training (Explosive Atmosphere) – Level 2
Training on waste management
Electrical Habilitations
Electrical B0H0 HOV (Non Electrician)
LV Electrical Habilitation
HVLV Electrical Habilitation
Recycling HVLV Electrical Habilitation 
Specific and technical training
Training in Pipe Joining
Boiler operator
Introduction to Project Management
Lifting & Handling
Bridge operator training
Crane operator training
E.M.P Training (Mobile Lifting Platforms for People) : P.E.M.P categories
Driver Training : Category of self-propelled trucks with door driver
Training Constuction equipment : Construction equipment categories
Slinging and gesture of command
M85 training (Slinging, command gesture, packing, gestures and postures)
Training : ISO & HSE systems management standards
Management of ISO systems
ISO 9001 Standard – Quality Management : its content and implementation
ISO 14 001 Standard – Environmental Management : its content and implementation
ISO 22 000 Standard – Food Safety Management  : its content and implementation
ISO 45 001 Standard – Occupational Health and Safety : its content and implementation
Internal Audit according to ISO 19 011 standard
The process approach and performance optimization
HSE Management
Initial HSE Management Training – Basic Level
Advanced Training & Preparation for the NEBOSCH International General Certificate
Accompaniment for ISO Certifications with certified and experienced auditors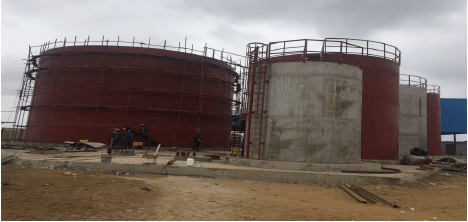 Construction of a soap factory
Technical assistance mission to the Contracting Authority.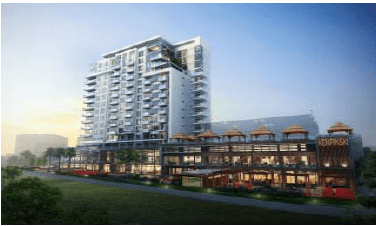 Construction of Hotel KEMPINSKI
Technical assistance mission, establishment of fire safety instructions.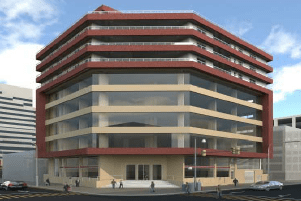 Construction of a building
Mission to control the construction works of a R+9 building.
Rue de N'Gamba / Camp 31 juillet - Zone Industrielle de la Foire
BP 1232 - Pointe Noire - République du Congo